Our Kitchen Design, Bedroom Design and Home study Design Service during Lockdown

Harrogate Kitchen Design, Bedroom Design and Home study Design Services during Lockdown
The Positive Side of Being in Lockdown  – Are you Mad About The House ? Let us provide you with the inspiration to make you mad about your house, take steps to love your home and plan an exciting project ! Anything is possible with a bit of imagination !
As we end our 4th week in lockdown and people are forced to stay at home, they are also spending more and more time considering "life after lockdown".  Many of the people we are speaking to are diverting budget, which would have been spent on holidays this year, into home makeovers.   Many homeowners have been using this time to reimagine their space and plan for when things get back to normal. Lots of people now realise that a Home Office or study, desk area or simply some bookcases would be a great addition just in case there is another lockdown in the future.  Time at home lets people re think their living space, what is missing or whether things are simply tired and need replacing. Plan an extension if your home is too small, make better use of a spare room, or have a really good spring clean and organise everything. Plan a new kitchen, fitted bedroom, bathroom, dressing room or utility room. Organise a boot room, hallway or empty space. Create a cinema room, games room or bar ?
At Inglish Design we can help. We can work on made to measure storage for any room. Our design services are still running, and we are here to offer advice. We can offer full kitchen design services as part of our bespoke kitchens supply. No room is too small, and we can even work on furniture design and interior design for entire houses. We can also offer colour consultation if you simply wish to redecorate !
Its simple to provide our design advice via email to info@inglishdesign.co.uk
Here is how to plan your project with us ;
Send us photos of the room
List your requirements
Send us as many dimension on your room as you can (see guide below)
Send us any ideas or image of the style you want.
Room Measurement Basics
Be sure your metal tape measure is at least 8 metres long.  And it's always a good idea to have a friend help you measure. The measurement will be more accurate when two can hold the tape straight.
Draw a basic plan view of your room, roughly mark any windows or doors on this.
Measure the height and width of each wall in the room.
Include features like alcoves or chimney breasts and their depth
Measure your windows, doors and how high the windows are from the floor.
Note the location of each electrical outlets or any plumbing.
With this information our FREE DESIGN SERVICE begins ! We will email you back with notification of received in your request, then start designing. Once the design is in place we can price and provide you with a full quotation. If you decide to go ahead, you are then ready for us to undertake a full measure up ! And with that in hand we can start manufacturing !
So get thinking of your next project, something to plan now and  look forward to doing after the lockdown !
Stay safe everyone and have a brilliant weekend !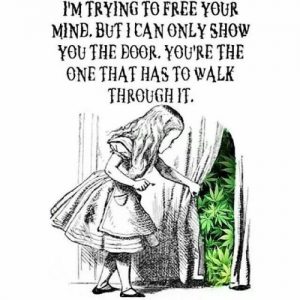 About Author
Comments are closed