Kitchen Showroom Harrogate – We are more than just a bespoke kitchen company !
Although we are known in Yorkshire as a bespoke kitchen, bedroom and furniture company, Inglish Design can provide a variety of services depending on what is required. Having our own workshops, designer and cabinetmakers we can manufacture all sorts of furniture and interior solutions. We listen to our clients and their needs and take into consideration their personal taste. This combined with our expertise, creativity and professionalism means that you can be sure of the perfect end result, a piece of furniture, kitchen or interior with true identity. As every project is different, we believe that it is important to meet with clients before they commit to our services, and so we offer a no-obligation first meeting that is completely free of charge. (Within a 30-mile radius of Harrogate) With furniture and kitchen projects our meeting often involves measuring up the space and discussing the layout of the room. Our design fees are structured to allow you to make informed decisions regarding our interior design services, and how they can work best for you. Our services are listed in more detail below. And examples of our work seen on our PORTFOLIO pages.
Kitchen Showroom Harrogate
Our Kitchen showroom near Harrogate, is open by appointment, and displaying kitchens, bedrooms and bookcases.
Our Services are listed below;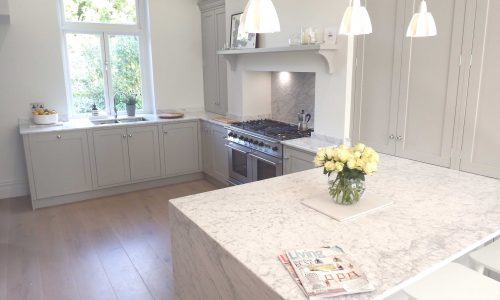 Bespoke Kitchens, Bedrooms and Furniture
Our Harrogate kitchen showroom is the starting point. Whether it's a single piece of furniture or a full kitchen, the design process always begins with a consultation. This is a free service and is used to establish the brief for what our clients require.  The space will be measured, or we can work from architect's drawings, depending on the nature of the project.  Materials and finishes are discussed, and also the general style which the client desires. Our designer will then use the information to provide the client with a drawing and a quotation.  Often the proposals, in particular kitchen designs are presented to the client via a meeting in our showroom, this allows us to demonstrate things more clearly. Our design process is about providing our clients with solutions which not only meet the brief, but also provide them with a quality, functional and stylish result.
Call today to arrange a consultation at our Kitchen Showroom Harrogate 
Interior Design Consultancy
Our interiors service includes advice on all aspects of the room or home, including layout, decoration, curtains & soft furnishings, storage, lighting, flooring, tiles and accessories.  This can be done as an individual room, or as a full home.  You will have an initial consultation.  This will take place to establish the extent of the work and create a brief. We will then follow this up by a design proposal.  This will include a concept for a design scheme. The service has then been created in such a way that it offers our clients different levels of service depending on how they wish to implement this scheme. As we have the advantage of working alongside our own bespoke furniture workshops in Knaresborough, we can confidently provide our clients with truly unique interiors.
Call today to arrange a consultation at our Kitchen Showroom Harrogate 
Project Management
We understand that often are clients are too busy to manage the organisation required for certain home renovations. Our project management service allows us to take on this organisation, by supervising procurement, scheduling trades and controlling the roll out of  work. It may be that the project is as simple as implementing an interior design scheme for one room or it may be for larger scale works, such as kitchens, bathrooms, or full home renovations/extensions. Our onsite experience and organisational skills removes the potential stress for our clients,by providing them with a single point of contact, and regular meetings, progress updates and problem solving are key to this service.
Call today to arrange a consultation at our  Kitchen Showroom Harrogate 
Colour Consultancy
If you're looking to create an individual look and feel for your interior, we can also provide colour consultancy. Achieving a successful interior which is stylish, but also suits your home and your taste can be difficult and time consuming. This is where we can help.  Colour consultancy can help you to select the right colours for each area, and then if you feel confident with the palette you can continue with selecting the other interior elements yourself.  It may be that you already have existing items that you wish to retain, so we can work with these and suggest complimentary colours for walls, woodwork, carpets etc.
Visit our Kitchen Showroom Harrogate for more information and a consultation
Space planning advice
Our space planning service is often used by our clients when they wish to understand the layout of an entire room, or the flow of several rooms within a building. For example there may be consideration about making two rooms into one, extending an area, or changing the use of a room. Generally this service is part of our interior design service, however we can provide this as an initial step used prior to the design scheme to establish basic layout.
Visit our Kitchen Showroom Harrogate for more information and a consultation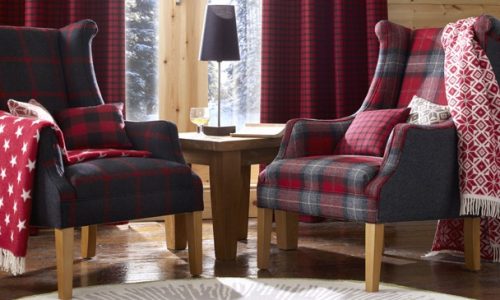 Interior Products
Inglish Design Living provides a large portfolio of interior products. Many of these products can be bespoke for example our sofas and dining chairs can be custom upholstered, and the sofas in custom sizes. We also offer a range of seating, lighting, floor coverings, and accessories. This area of our business is constantly expanding, and as we do so we strive to include many options  for our clients which are bespoke and  exclusive.
Visit our Kitchen Showroom Harrogate for more information and a consultation