Kitchens and Bedroom Design Harrogate
Kitchens and Bedroom Design Harrogate
Kitchens and Bedroom Design Harrogate Inglish Design
Kitchens and Bedroom Design Harrogate Inglish Design. Our very latest kitchen design in Harrogate was recently completed. It showcases the beauty of Inglish Design bespoke kitchens which are handmade in Harrogate. Our kitchens are designed and hand made for each client. Including the highest specification appliances and fittings.  Our hand painted kitchens always use high quality paints made by Farrow and Ball who have a fantastic palette of colours which suit all types of homes. Whether your kitchen is contemporary or traditional inglish Design can make a beautiful bespoke solution for you. Our kitchen showroom is located in Knaresborough near Harrogate. Our  Harrogate kitchen and bedroom showroom is open by appointment  and follows the COVID 19 Harrogate regulations in order to keep our clients and staff safe.
You can see our latest kitchen design below, a medium sized kitchen made to look stunning with our kitchen design and contemporary colour choice paired with beautiful light coloured Quartz worktops. Appliances by Siemens, Fisher Paykel and Quooker give this kitchen a high specification. A truly stunning end result. The oak accents in this kitchen really bring it alive and match the clients oak internal doors leading into the kitchen.
Our clients review;
Every thing is excellent! We are both extremely pleased with it 10 out of 10!! 
As a bespoke manufacture with our team working through the recent pandemic as best we can – this really is amazing feedback of which we are very proud !!
If you have a kitchen rennovation or kitchen project coming up why not contact us and we can help you create and install your dream kitchen !!  email us today !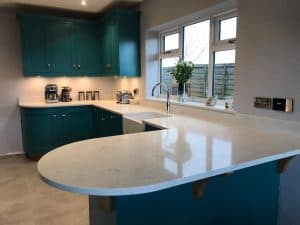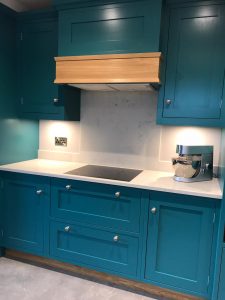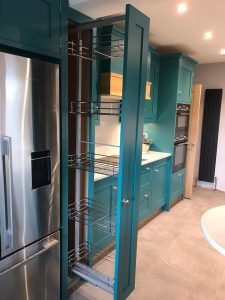 About Author
Comments are closed