Harrogate Boot Room Design and Entrance Hallway design – Mad About The House Design Ideas and Inspiration
Harrogate Boot Room Design and Entrance Hallway Design
The Entrance Hall is a space that showcases the general design of the whole house. As it is the first place where a visitor or a guest steps in, the homeowner tries to make it very easy, comfortable yet elegant reflecting his/her aesthetic. If you are lucky enough to have the space, many homes nowadays also feature a boot room – more likely at the rear of the house or "trades mens entrance"!These can be a god send for families providing storage for coats and jackets and shoes as wells as a separate muddy boot entrance for people and pets !! As part of our Mad About The House blogs the entrance to the home, whether this be front or rear seems to be the most logical starting point for our room by room advice !
Entrance Halls
There are key mistakes people make when designing the entrance to their home;
Not spending enough time decorating it. They often move in and sometimes paint the walls, but that's about it. You need to spend a lot more time in there as it's the very first room people see when they enter your home. You should think carefully about what you want to put in there, and how you want it to look.
Another mistake people make when it comes to their entrance hall design is not making the most of the space that's in the room. It's often a large area which you could actually fit with a seat or a bookshelf. You could even consider making a bench which has extra storage space inside to fill with your shoes and accessories. Even if you have a small area in your hallway, you need to make sure you are utilizing the space that is there.
Aesthetics – Consider putting some flowers in the corner or even adding some shelving, so you can wisely use the space. Add some entrance hall mirrors to make it look bigger than it is. A smart coat stand or umbrella stand. Or smart storage boxes for shoes.
A mistake that people make when it comes to their entrance hall is not making an under stairs cupboard. You will often find there is a lot of wasted space underneath your stairs which could easily be made into a cupboard. You could keep items such as your hoover and iron in there, so you have more space in your kitchen. Inglish Design often work on such areas and can conceal storage behing panelled walls to keep things hidden !!
Keep things tidy ! – A lot of people make the mistake of not tidying up their shoes when it comes to their entrance hall. It can make the entrance hall look really messy if you just scatter your shoes around the hall. Therefore, you need to make sure everyone puts their shoes away when they have taken them off in the hall.  Adding a concealed shoe rack or shoe cupboard is ideal !!
Durablity – Your hallway needs to be able to cope with a number of tasks. First and foremost, it should provide a buffer zone between outside and inside to protect the living areas from the cold. It also needs to provides a durable floor covering and door mat.
Design
When designing your entrance hall you need to have a practical outlook.
Choose your Floor Covering Wisely
Carpet rarely works well in a hallway. This is a space where you enter the house, often wearing dirty shoes, and where leaves, pebbles and the like get trodden and blown in from outside — it acts as a buffer zone. The flooring you choose in this area of the home needs to be durable and easy to clean, and for this reason hard floors are best. Wooden flooring looks great in this area. Hardwood flooring withstands heavy traffic better than softwood. If you are worried about the hall looking too sterile, a rug well inside the front door or a stair-runner softens the look. Although not quite as easy to clean as hard flooring, natural carpet is pretty hardwearing. Coir is particularly durable, whilst the slightly waxy nature of seagrass makes it stain resistant.
Light
One of the most common problems that people face when designing a hallway is how to get natural light into what is often a room with few windows. Ensure there is plenty of natural light coming into the space so that the hallway isn't dingy. If there is no scope for including a window, a partially glazed door or one with a fanlight or sidelights will bring light in. If privacy is an issue, using frosted glass or a stick-on window film will solve the problem. When it comes to artificial lighting, wall uplighters and downlighters are good in narrow spaces, highlighting the ceiling and floor to distract the eye away from the fact that the space is confined. If you have any amount of natural light a mirror  will reflect this and enlarge the space.
Boot Rooms
'Design a boot room? Ha! We don't have the space for that!' Well, actually, even if you are tight on space, adding a boot room or just finding the space to dedicate to storing coats, shoes, umbrellas, dog leads, fishing rods, partners who insist on keeping fishing rods, could be invaluable.  At its simplest, it needn't be a whole room. A boot room simply has to function as a practical storage solution that can be created by reorganising hallway storage or borrowing a portion of an existing kitchen. Use it for some handy extra coat and shoe storage or, if you are working with a larger space, a boot room could double as a utility area, too.  Many of the Boot rooms that Inglish Design install are indeed just that a utility room with an area designated for use as a boot room.
What is on your boot room essentials list?
Obviously this will be based on the size of you boot room and what you need to get out of the space, but here's a list of all the essentials you could include in your boot room design:
Shoe storage
Shoe racks
Hooks
Coat racks
A sink
An area for removing shoes
Storage bench
Pet beds if you have furry friends
Welly rack
Umbrella stand
Boot brush
Door mat
Bike storage
Laundry room storage
Cloak room
Practical flooring
Built in storage
An airer
Here are some examples of hallways and boot rooms designed and installed by Inglish Design.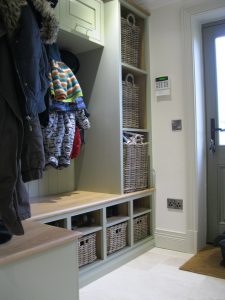 If you have a hallway or boot room that you would like to discuss please email at info@inglishdesign.co.uk  we can measure the space and provide design advice !
Remember your front door is the most important one that people enter through…………………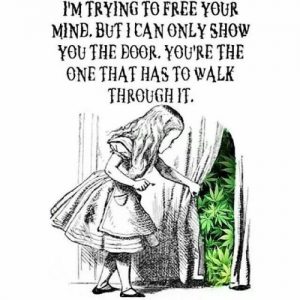 About Author
Comments are closed